What do commercial lawyers actually do?
By Kate Bradfield, Early Careers Consultant
When students think of what life is like as a corporate lawyer, many might look to Harvey Specter to shed some light. While Suits makes for a good Netflix binge, it does not provide a fully accurate insight into what corporate lawyers do or what their day typically looks like. So what do commercial lawyers actually do?
First, it is important to establish that corporate lawyers practise commercial law, which is a division of civil law. Broadly speaking, this area of law focuses on laws and regulations that govern trade, commerce, sales and merchandising, as well as the businesses and individuals who are involved in those activities. This means that at Allens, our clients are businesses, and our lawyers will work closely with individuals from that business to understand the challenges they face, help them solve problems and achieve their goals.
In-house or commercial firm, what's the difference?
You may be aware that many large companies have in-house legal teams; however, there is still a strong demand for external advice on matters that are complex with a high degree of risk. This is because clients value our industry experience, insight and leadership in helping them navigate problems. Where an in-house lawyer might work on a major litigation or transaction matter only a handful of times in their career, a lawyer at a commercial firm will specialise in an area of law and become an expert on that type of work through regular exposure and professional development. This is one reason our graduates do 2 x 12 month rotations, so they can get real understanding of what different areas of commercial law are like before settling in a specific practice group.
Transactional work and litigation
So, you might be wondering how the legal work differs between practice groups. A helpful distinction is to break it down into transactional work and litigation. Transactional work is typically research based, and involves preparing and reviewing various documents, and then negotiating with other parties. Examples of transactions are companies merging, an IPO of a new company, or delivering a large-scale construction and infrastructure project. Litigation, on the other hand, is where a dispute occurs and the matter then goes to court, and a lawyer's role is to help clients to manage their risk, and work to either bring an action or respond with a defence, which often involves briefing a barrister too. Therefore, depending on what practice group you work in, your day-to-day tasks as a commercial lawyer can vary significantly.
Finally, you don't have to be a 'Harvey' or a 'Louis' to be a successful commercial lawyer, and we're proud that there isn't an 'Allens type'. We know that diverse perspectives help solve complex problems, strengthen teams and enrich client relationships. The more you enjoy working with a diverse range of people, the greater your success will be. To give you a little more insight into what a commercial lawyer does, we spoke with James Keir, a lawyer in our Real Estate team.
James Keir shares his insights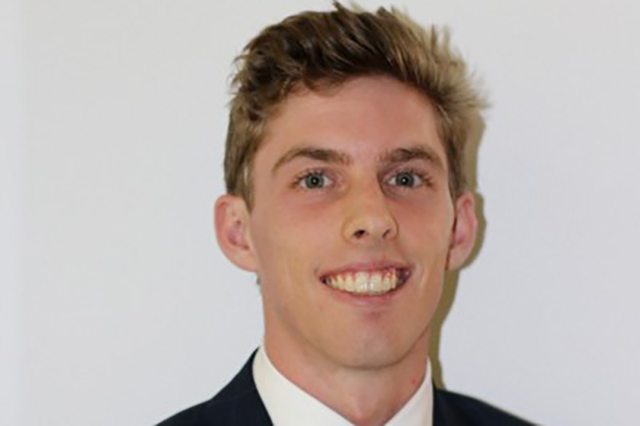 What do you consider the role of a commercial lawyer to be?
I'm a transactional lawyer, so I help run transactions. In a really broad sense, this means that we help a client who has an idea (eg to buy some land) make it into something tangible and reliable.
What surprised you about working as a commercial lawyer?
There isn't as much actual law as you'd think. I can count on both hands the number of times I've had to quote a case or rely on case law. Working as a commercial lawyer is less about the law and more about getting parties to agree to reasonable compromises.
Any tips to help students prepare for the transition from university to the industry?
Don't stress the small stuff! You won't know everything to start with and you will make mistakes, but everyone has made those mistakes. Try also to familiarise yourself with the commercial landscape; subscribing to the AFR is a good start, so you are aware of the environment our clients do business in.