Comparing firms can sometimes feel like an impossible task.
While we think there are a few things that make us unique – like our two-year graduate program which offers two 12-month rotations and a commitment to invest in your career for the long term, our illustrious list of alumni and the fact that we're one of Australia's longest running businesses – it's our culture and the way we work together that really sets us apart.
'It's the culture'
Every firm claims their culture is what sets them apart. But culture can be a tricky thing to put your finger on from the outside. We've had almost 200 years to build ours, and it's what we think makes Allens such a great place to build a career.
But don't just take our word for it. We've drawn back the curtain on our culture, so you can see whether it's one you'd thrive in.
We offer a benefits package that reflects your dedication, provides support and allows for development inside and outside the firm. Our rewards and benefits package is paired with a supportive and inclusive culture to ensure that you have every opportunity to succeed.
Salary sacrifice
Salary continuance insurance
Lawyer and Senior Manager incentive plan
Novated lease options
Employee referral rewards
Discounted products and services
Discounted health and travel insurance
Charity matched funding program
Gym membership
Subsidised sporting events
Flu vaccinations
Skin checks
Employee Assistance Program
Emergency childcare
Priority access to childcare
Flexible leave options
Top-down support for workplace flexibility
Purchased annual leave
Learning and development programs
Secondment opportunities including client, overseas and Linklaters secondments
Membership of professional organisations
Study leave and support
Promotion conferences to equip you with skills for your next career milestone
Committees and interest groups
Allens ALLin (LGBTI)
Women@Allens
Reconciliation Action Plan (RAP) Committee
Philanthropy Committee
Sports@Allens
Pro Bono Committee
Ethics Committee
Sustainability Committee
Cultural Awareness Network (CAN)
We offer support for working parents and those with caring responsibilities. Working parents have access to a modern parental leave policy that encourages co-parenting and features 26 weeks paid leave, superannuation on unpaid parental leave and a temporary break from billable expectations for lawyers returning from more than three months parental leave. Our parents can also access transition coaching, priority placement for onsite childcare and on demand 'emergency' childcare.
We also provide support for those with other caring responsibilities and offer generous leave provisions.
Our size and success mean we can offer exceptional choice as you develop your career. Stay flexible and you can take up secondments abroad, via our Linklaters alliance, or with clients.
A career at Allens: It's a two-way deal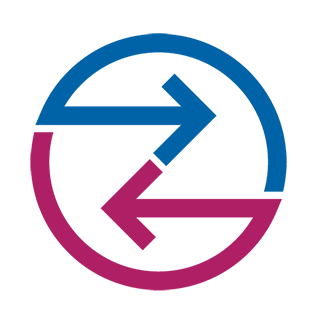 Every career journey is different. At Allens we know that successful and enjoyable careers come through your focus and commitment to being the best you can be, in an environment where you are supported and encouraged, and have clarity on key processes and decisions. Our two-way deal is a key part in achieving this; our deal asks you to take the lead for your career, with us providing the coaching and support to help you meet your goals and aspirations.
We want you to tell us about what's important to you – whether that be about your career aspirations, the types of matters you want to get involved in, or communicating what your priorities are at home. You'll play a key role in your development through seeking out opportunities that will stretch and challenge you – that may be technical legal matters, building your business development skills or helping with our graduate recruitment – as well as asking for feedback that you will be able to implement with our support.
In return, we'll develop your skills through on-the-job learning, providing stretch opportunities that align to your goals. You'll work on challenging matters with multiple partners, getting to know our clients and their business. This will be supplemented with formal development opportunities, including training programs and secondments, as well as regular, open and honest feedback. We're committed to coaching you through your career milestones and working with you to enjoy a successful and rewarding career at Allens.
You'll share:
your goals and aspirations
your desired progression opportunities
what you need from your Performance Coach
when you need support
your priorities at home and at work
your feedback to others - regardless of whether they are more senior than you, junior to you or one of your peers.
You'll play an active role in your development by:
being clear on the expectations of your role through our career framework
asking for feedback on specific skills and development areas,
actively listening to and acting upon the feedback
speaking up about client and matter opportunities that are of interest to you
seeking out opportunities that will stretch and challenge you
engaging in the processes we put in place to support you, such as check-in conversations and development opportunities.
You'll be part of our success by:
engaging with and getting to know our clients
sharing ideas and finding opportunities to improve the way we do things
setting objectives that align to our growth strategy
adopting a growth mindset, and being open to development opportunities
What you can expect from us
We'll be open:
and listen to your needs, aspirations and feedback
about our expectations, our assessment of your performance and how we see your career
about the policies that effect your career and how they work – like remuneration, promotions and rotations.
We'll invest in your development through:
giving you a broad career experience
on the job learning
coaching and mentoring
formal learning
secondment opportunities
pro bono opportunities
We'll support your physical and mental wellbeing through:
flexible working opportunities
our internal support networks of Practice Group Leaders, Staff Partners, Staff Contact Partners, Work Allocation Partners and People & Development
our confidential Employee Assistance Program
creating an environment where you feel able to bring your whole self to work, and to raise concerns when needed