Dive In to Allens
The Dive In program at Allens provides pre-penultimate students a glimpse into life as a commercial lawyer at Allens – you'll learn about our firm, the type of work we do, hear from our people who have been in your shoes, and we'll teach you some practical skills that you can use throughout your studies and in the early years of your career.
Upon successful completion of our Dive In program, you'll then be part of our Dive In Alumni, and will be invited back to the firm in your penultimate year, ahead of applying for clerkships. You will receive specific guidance on navigating your way through the recruitment process and tips and tricks to help set you up for success. It will also allow you to reconnect with the people you met during the program and continue to build your network at Allens.
Held over three half day workshops, the program includes various sessions such as:
how to network and create your own elevator pitch
a practice group circuit, where you will learn about the different practice groups and some recent matters they have worked on
tips and tricks on the application process and what you can be doing now to prepare for work at a commercial law firm, and the opportunity to participate in a client interviewing session.
Here are a couple of top tips if you're thinking of applying from previous attendees:
'It's a great opportunity to get a snapshot of a top tier commercial law firm and will give you a good idea on whether Allens is the right fit for you'
'Allens is not looking for a certain 'type' so just apply!'
Here are a couple of things to get ready to learn:
'The focus on diversity and the wider community, seen in the committees and pro bono work.'
'The global secondment opportunities available through the Linklaters Alliance'
The program is available to law students in their pre-penultimate year of university (i.e. second and third year undergraduate law students or first year JD students).
Applications for our 2023 Dive In program have now closed. If you have any questions about the program, please email our Early Careers team.
---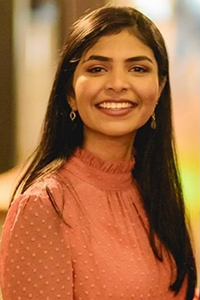 "As a pre-penultimate year law student with little firsthand experience of working in a corporate law firm, the prospect of clerkship applications was very daunting. I was fortunate enough to have benefited from the Dive In Program which not only gave me a head start to the clerkship process but equipped me with practical tips on navigating and taking control of my career. Having completed the Dive In Program, I was invited back as Dive In Alumni which was a useful refresher ahead of clerkship applications. It was also a great opportunity for me to create a network and form friendships with future lawyers, many of whom I now work with!"
Mayuri Dharmakulasingam, Lawyer
---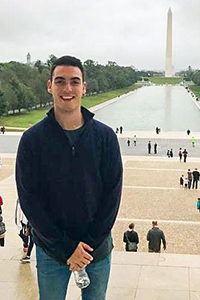 "When studying at university, it can be difficult to obtain a genuine understanding of what life is like working in commercial law. The Dive In program provided me with the ideal opportunity to learn about Allens' practice groups, the type of work undertaken at Allens and the firm's dedication to the learning and development of its juniors.
One of the highlights of the Dive In program was participating in a mock negotiation, which was run by a senior lawyer. I found this session to be incredibly insightful as I learnt about the types of complex legal issues Allens' lawyers are required to navigate in delivering practical solutions to clients.
The Dive In program involved multiple Q&A sessions that were run by several Allens staff members (Law Graduates, Senior Associates, Partners, P&D etc.), providing the participants with invaluable networking opportunities. After completing the Dive In program I was invited to attend the firm's Dive In Alumni events, which allowed me to build on these networks, and stay up to date with the firm's latest news in the lead up to clerkship applications.
It goes without saying that the clerkship application process can be daunting. I found the Allens' Dive In Alumni program to be extremely useful in the lead up to the clerkship process as the firm provided a number of tips as to how to prepare a strong application (CV, cover letter, written questions, interview etc.), as well as highlighting the importance of demonstrating a genuine interest in Allens and the firm's unique place in the market."
Joel Breckler, Associate
---