Day in the life of a Banking & Finance Senior Associate
By Sarah Delaney, Senior Associate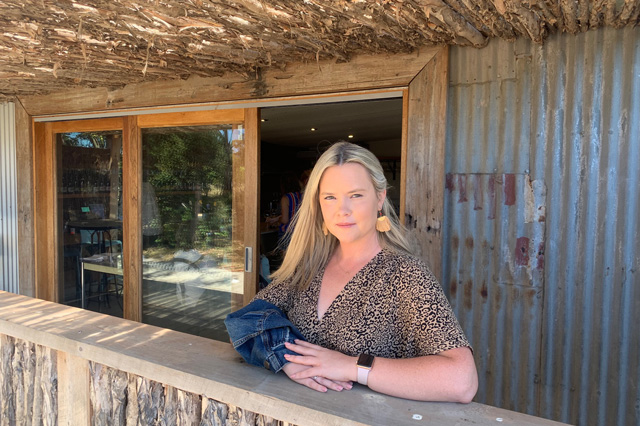 Sarah joined Allens, relocating to Melbourne from Dublin, in November 2018. She studied international law in University College Cork (including a year in Oslo, Norway) and a Masters in International Business Law (LLM) at Kings College London.
Sarah trained in a corporate law firm and was admitted in both Ireland and England and Wales and on qualification settled in the Corporate Banking team in the firm she worked with in Dublin.
How would you describe Banking & Finance?
It's fast paced and certainly never boring! We have a wide range of clients on both the lender and borrower side of transactions, so the work is varied. Our many corporate and borrower clients traverse a range of business sectors so you can get insight into all kinds of market areas and can see how various events affect different sectors in a range of ways, particularly over the last year in terms of COVID-19.
What does your role as a Senior Associate in Banking & Finance involve?
I also assist with some of the graduate and lawyer training on our team. Imparting my knowledge and helping junior lawyers progress and develop their skills is a part of my role which I really enjoy.
As a Senior Associate it is my role to be the key contact on a matter, to drive a transaction forward to achieve completion and to know at all times exactly what the status of a deal is and where the various documents are in the drafting and negotiation process. This means spending time developing client relationships and communicating with them regarding their transactions and I also will generally be the person tasked with drafting the key finance documents, if we are holding the pen on those, or reviewing them if we are not preparing the drafts.
I will work with an Associate, Lawyer or Graduate on the other documents and tasks which will be required and which they will be assisting with as part of the broader transaction. This means another important part of my role is instructing and teaching the more junior lawyers on our team and helping them to understand the tasks they are undertaking, and how they fit into the broader transaction and work being carried out.
If you had to choose three words to describe your practice group, what would these be?
Collegiate, energetic and interesting.
What does a typical day for you look like?
A typical day for me starts around 7am and I always begin by walking my dog, getting a coffee and checking my emails to see what's come in overnight. We are often working with colleagues in different jurisdictions on multi-national transactions so, depending on what other jurisdictions are involved, I can often wake up to lots of emails that have come in from New York or London overnight. Once I've caught up on those emails, I'll factor in what needs to be done in relation to those matters over the course of the day alongside my other tasks.
Over the course of the morning, I'll catch up with the lawyers and graduates who are working with me on various matters and ensure they are up to speed with what needs to be done that day and assist with any queries they may have. I'll also then help review and settle their work so that it can be circulated more widely.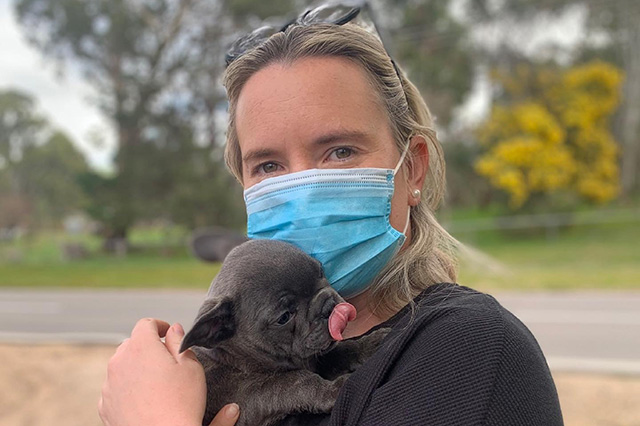 I will often have calls with some clients to discuss ongoing work and next steps. Whilst we still have the majority of these conversations by phone or video conference, we have also made the most of the opportunities we now have to catch up with clients in person and mark some of the successes we have shared with them over the last year, so there might also be a coffee or a catch up in person with a client. That's been a really positive part of this year so far, particularly when doing so last year was not possible.
Usually I'll discuss my ongoing matters with the responsible partners to seek their input and views on next steps, guidance on any complex issues and also to settle some of the drafting work I've been undertaking. This is where it is really important to know the status of all the items I am currently involved with so I can efficiently seek input when needed and address all the open points so that I can keep the relevant partner informed on progress and any emerging issues .
I usually need an afternoon coffee so if some of the other Senior Associates in my team are free we'll usually try and pop out for some fresh air and that caffeine hit before focusing on the rest of the afternoon and evening's work.
Once I've covered off all that needs my attention for that day, I'll try to get some exercise in and make some dinner. I'll also keep an eye on my emails for the evening if I'm expecting anything from other jurisdictions who might just be waking up, so I can look after anything urgent should it arise.