Allens Confidential podcast: meet our new hosts Mel and Tahlia
Since its inception in 2018, our podcast - Allens Confidential - has covered a wide variety of interesting, insightful and traditionally controversial topics to reveal what working at a firm like Allens is really like. It's a candid and humorous behind-the-scenes look into the world of commercial law, where those in the know help us break down some of the myths and stigma surrounding the industry.
Taking the reins from former hosts Caitlin Burke and Will Berthelot, Tahlia Rodrigues and Melissa Camp recently hosted their very first episode. We caught up with the pair to discuss their backgrounds and what attracted them to becoming the hosts of Allens Confidential.
Melissa Camp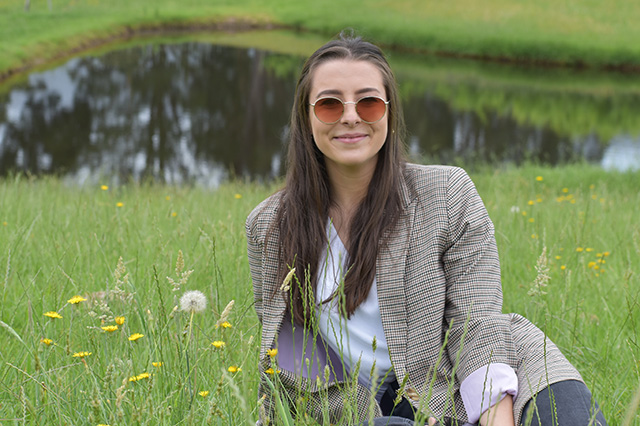 I grew up in the outer suburbs of northern Sydney, moving between Hornsby and Berowra. My mum was incarcerated while I was in high school and again not long after I left. This sparked my interest in the law as I tried to untangle what was happening in my family and understand how the legal system worked. I was the first to attend university in my family and we didn't know anyone who worked in law. I wasn't expecting to actually enjoy the law or that I would be accepted into a firm like Allens. I've now been at our firm for over a year as a graduate and now as a lawyer, and have learnt so much both personally and professionally from my incredible support systems. I pinch myself every day.
What excites you about Allens Confidential?
I found the clerkship process incredibly daunting, so finding the Allens Confidential podcast was a breath of fresh air - it packed so much helpful information into a genuinely enjoyable, candid conversation. I am so excited to now have the opportunity to showcase the fantastic people that make Allens such a special place to work. The path to Allens looks different for everyone and it's such a privilege to talk to people about the journey that led them to our firm and where they're at in their careers. The podcast is a great tool for having authentic conversations that help break down stereotypes and perceptions of what it means to be a commercial lawyer.
What drew you to Allens?
Both leading up to, and throughout, the clerkship process I found the Allens lawyers I met to be approachable, intelligent and extremely generous with their time. This stood out to me – if Allens lawyers were willing to invest time and effort with me before I submitted an application, it was evident they would be the kind of people to invest time and effort into my training and development once I joined.
What podcasts do you listen to in your spare time?
My podcast subscription list truly covers a full spectrum (don't try to make it make sense because it won't). Everything from social commentary podcasts like 'Flex & Froomes' and 'Shameless', through to AusPol deep dives like '7am', 'The Party Room' and everything in between. Special mentions go to 'Follow the Money', 'The History Listen' and 'Future Tense'.
Tahlia Rodrigues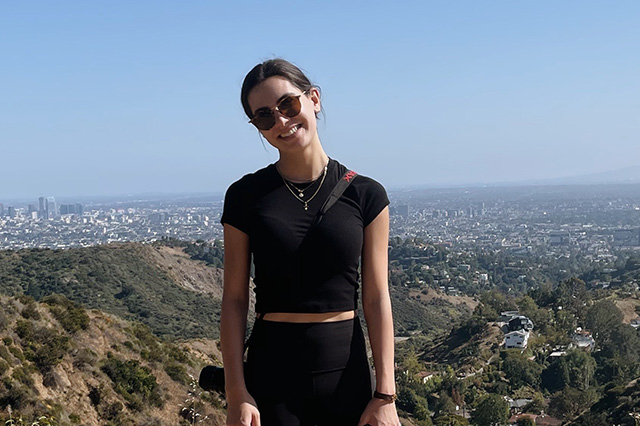 I graduated from the University of Wollongong at the end of 2020 and have worked at Allens since I clerked in the summer of 2019/20; first as a paralegal, then as a graduate and now as a lawyer.
I grew up in Wollongong, which lends itself to a quiet, relaxed and coastal lifestyle, and subsequently moved to Paddington at the start of 2021 to cut my commute and be closer to my friends – you can imagine my shock trying to find a park at Bondi Beach.
Aside from being able to tell my parents that my high school report card comments 'disruptive and talkative in class' amounted to something productive, I'm truly elated to have the opportunity to pass the mic to Allens' diverse communities, and offer some insight into what it's like to work here through the Allens Confidential podcast.
This new role will allow me to highlight stories and voices that are not always at the forefront of the legal industry, share our firm culture and people with the wider community, and have meaningful and impactful conversations with the best and brightest in the law.
What did you think when you first heard Allens had a podcast?
I thought it was an innovative and engaging way to help people interested in working at Allens learn more about the firm and its culture. Today, I consider it a great reflection of the emphasis Allens places on soft skills, such as emotional intelligence, creativity and a commitment to doing things differently.
What podcasts do you listen to in your spare time?
My favourite type of podcast is generally interviews, as I enjoy the back and forth and the rapport cultivated with each guest. 'ABC Conversations', 'How I Built This' and 'Shameless In Conversation' are all great for cherry picking episodes from. One of my favourite interviews is with Jeff Staple and artist CJ Hendry from the series 'The Business of Hype'. For news, I listen to either 'The Daily Aus', '7am' or 'The Daily' in the morning on my way to work to stay across what's going on in the world. For trivia knowledge that never seems to come up when I actually do play trivia, I enjoy 'Stuff You Should Know'.