A day in the Real Estate & Development team
By Rachael Eustace and James Keir
Allens Associates Rachael Eustace and James Keir give an insight into the Real Estate & Development team and what a typical day looks like.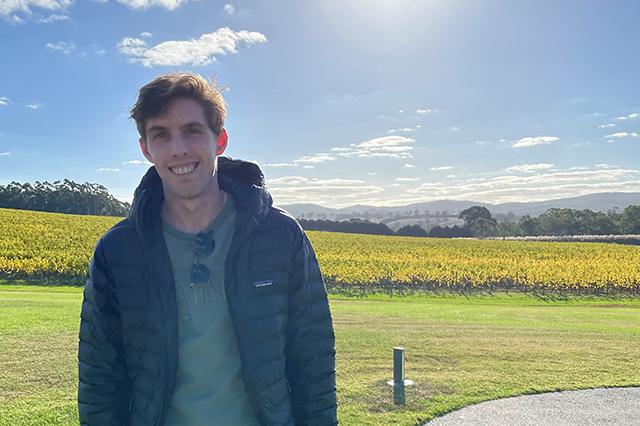 Rachael joined Allens as a paralegal in 2018, after completing a winter clerkship with the firm. Rachael then started as a graduate in 2020, rotating through the Projects team and then the Real Estate & Development (Environment & Planning) team where Rachael then settled.
James joined Allens as a paralegal in 2018 after completing a winter clerkship with the firm. After taking some time off to work in Canada, James started as a law graduate in 2019 rotating through the Banking & Finance team and then the Real Estate & Development team, where he then settled.

How would you describe Real Estate & Development?
The Real Estate & Development (RED) team is a bit of a hybrid. It's split in two, comprising the property (or 'real estate' team) and the environment and planning (or 'development' team).
The property team is a true front-end transactional team (ie the acquisition, sale, development and leasing of commercial, industrial and retail property). The environment and planning team (E&P) does a mixture of back-end disputes work (in planning, environment and land courts) and front-end advisory work in relation to the approvals that clients need to undertake major projects.
What work do we do?
Property, environment and planning law are fairly specialised areas and clients look to us for our understanding of the market and the industry in giving advice (not just our ability to draft documents or interpret legislation/case law). As a junior in the property stream, on any given day, you might find yourself working on:
General property acquisitions – a matter acting for an investment fund manager looking to expand their portfolio of real estate assets (or 'seed' a new fund). These acquisitions typically involve some due diligence on the asset, preparation of transaction documents (which can range from a fairly standard suite of contract and leasing documents, to bespoke documents giving effect to the 'one-of-a-kind' deals that the clients have cut), negotiation of those documents and eventually, completion of the acquisition; or
development and tenure structuring – a matter acting for a developer client acquiring and developing a greenfield project (or redeveloping an existing asset). Recent examples include the development of new retail/commercial precincts in the vicinity of major pieces of (new) infrastructure and the redevelopment of prime (coastal) real estate for brand new retail/commercial/residential/marina developments. These transactions are complex and often require us to structure the 'tenure' and 'sequence' the development (to use, just a few, buzzwords).
As a junior lawyer in the development stream, you are usually involved in scoping out available counsel and experts as needed, preparing their briefs, being their first port of call regarding the matter and also, in some instances, acting as the instructing solicitor at reviews or hearings. Often you will prepare the first draft of court documents, including for example, draft orders, affidavits and applications, and will also liaise with the Judge's Associate and court registry in relation to any upcoming reviews or hearings. In relation to advisory work and due diligence, junior lawyers will often do the first review of any relevant documentation and prepare a first draft of the advice or report sections.
What do you enjoy most about your practice group (and what experience can juniors get)?
Clients give us the opportunity to get in on the ground floor (sorry, bad pun) of many of their projects (particularly the major developments). You really feel part of the client's team and given the number of projects that can be on the go at any one time, as a junior, you'll have a relationship with those clients (with and without partner oversight) from day one.
There isn't a cookie-cutter approach to what we do. And this is what I really enjoy.
RED is a diverse practice group. We work with a variety of clients (and teams within the firm itself) on a range of different projects. We get to consider and implement what we think will work best for each particular transaction. And, in my opinion, that kind of opportunity, given on a regular basis, gives junior lawyers the critical thinking skills that stand them in good stead wherever they decide to specialise.
How does the team support juniors?
The RED team, nationally, has a number of senior lawyers and partners that are experts in their field. You'll have the opportunity to learn from them on a day-to-day basis, which is the best training you can ever receive. In terms of formal training, the RED team holds sessions monthly, which supplements the Cornerstone training that all grads receive. However, it's the on-the-job training that will be most beneficial for junior lawyers joining the team
Rachael: what does a typical day look like?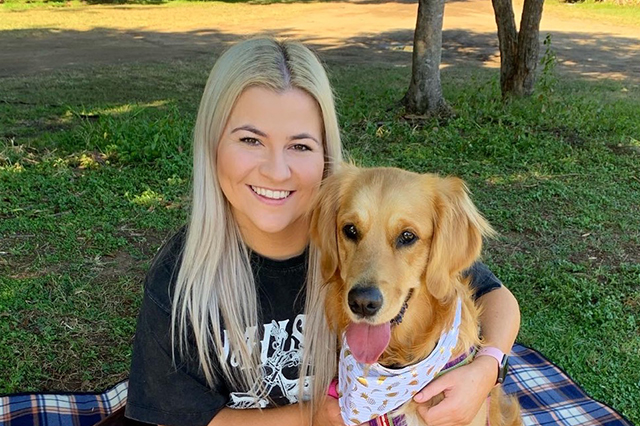 A typical day for me starts at around 7am when I get ready for work and head to the bus for my short 15-minute commute into the office. I emphasise the 15-minute commute as this is where I frantically try to complete the day's Wordle before heading into the office to compare scores with the rest of the team. Once scores are compared, coffee is a must and I'll head down to the coffee shop with most of the team.
Once caffeinated, work can actually begin for the day and I'll start by reading through and actioning the emails I've received over night. This often involves discussing next steps with senior members of the team and seeking their guidance on any complex issues. Depending on the type of matters I am working on, my day will often be spent preparing the first draft of advices and documents or preparing briefs for court matters and making calls to experts and counsel.
If you haven't gathered from the Wordle comment above, my team are somewhat 'notorious' for having a competitive streak. In fact, we often have weekly (and sometimes even monthly!) step challenges. So come lunch time, I usually try to get outside for a walk with some of the others in my team.
In the afternoon, I'll often use this time to catch up with the other lawyers I'm working with to discuss the status of matters, seek their input and views on next steps, and also have them settle the drafting work I've been undertaking. I also try to update my to do list at the end of each afternoon, so I can remind myself of what is still outstanding and prioritise my tasks for the next day.
I'll often leave the office by 6pm to make it for a 6.30pm gym session. Even if I have a few things to finish after 6, I'll still head off to get my workout in and finish those tasks when I get home. Maybe one day I'll become a 'morning gym person'…but for now, I find it a good way to end a work day.