Dive In: my experience
Basir Banai completed a clerkship with us in 2018 and has recently recommenced as a Graduate in the Melbourne office. Before all of this, however, he attended Dive In - an introductory program held at each of our Australian offices, designed specifically for pre-penultimate students. Looking back, Basir shares some of his thoughts about the program.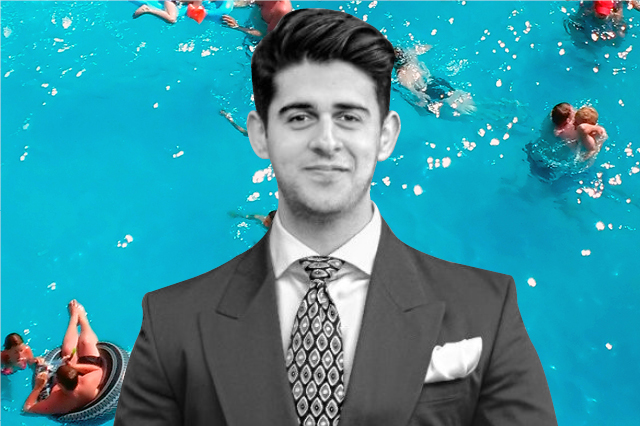 When did you participate in Dive In?
I participated in the Allens Dive In program during May 2016. Despite having heard a lot about Allens through other students at law school and my university law students' society, this was my first 'real' interaction with Allens. It is safe to say I was very impressed with what was a highly insightful, interactive and exciting program.
What was your favourite session and why?
My favourite part of the Dive In program involved multiple Q&A sessions that were conducted in small groups. During these sessions, small groups of participants had the opportunity to meet with several Allens staff members, which included a law graduate, senior associate and partner, as well as a member from the innovation team. I found this session incredibly insightful as I was able to learn about the inner workings of Allens from multiple perspectives. The Q&A session with the Allens law graduate was particularly helpful. I gained a practical insight into the Allens graduate program, the day-to-day life of a law graduate, as well as getting a feel for the different practice groups that I was interested in.
Did Dive In equip you for clerkships (not just at Allens) and other positions, such as paralegal work?
Prior to the Dive In program, I only had a general understanding of the clerkship process, which can be incredibly intimidating and daunting for many students. However, the informative sessions during Dive In, alongside several conversations with Allens staff members on the day, provided me with a thorough understanding of the clerkship process. Specifically, I learned about the application process, writing a strong CV and cover letter, and the importance of displaying your diverse skills and attributes. Having come from a science background and not the typical commerce or arts, I was concerned about displaying my 'non-commercial' skills. On the contrary, my unique and diverse experiences were viewed as a positive and I was advised to embrace such differences. I found such insights not only useful for the clerkship process but applicable to navigating the legal job market as a whole.
Did Dive In provide you with a better understanding of Allens and our culture?
The Dive In program most definitely equipped me with a better understanding of Allens. The type of culture at Allens was clearly visible through their charismatic, professional and highly engaging team members. Also, I was particularly impressed with the strong cultural emphasis on innovation at Allens as I had, and continue to have, a strong interest in startups. I found the Allens Accelerate legal practice to be a clear indication of Allens' dedication to the Australian startup ecosystem.
Why would you recommend students apply for Dive In?
Looking back on my experiences, I would highly recommend law students apply for the Allens Dive In program. Whether you are interested in a career in commercial law or you want to know what it's like to work at highly innovative organisation, the Dive In program is the perfect starting point. It equips law students with knowledge and professional networks to make more informed decisions about their future careers. Not to mention, it provides an opportunity to engage and connect with your peers who are on a similar journey.
Keep an eye on our Facebook page for updates on the 2021 Dive In program. You can also reach out to us by email with any questions.